We spoke with Talent Manager, Charlotte Rodrigues, about Superscript's recruitment with their ATS and reference checking software.
Charlotte joined Superscript in October 2022 and plays a key role in building Superscript's talented team. She's passionate about all things learning and development 😀
About Superscript
Insurance should be a smooth ride, not a hop, skip and a jump. That's where Superscript comes in!
Superscript is an insurance broker for small businesses, sole-traders, landlords and high-growth tech firms. As the first UK-based insurtech to become a Lloyd's of London broker, Superscript offers advisory and broking services, alongside a fully self-serve online platform.
Superscript is dual-regulated across Europe, with a growing global footprint. Their proprietary machine-learning technology and unique multi-carrier model streamlines service and delivery, regardless of risk complexity, geography or industry.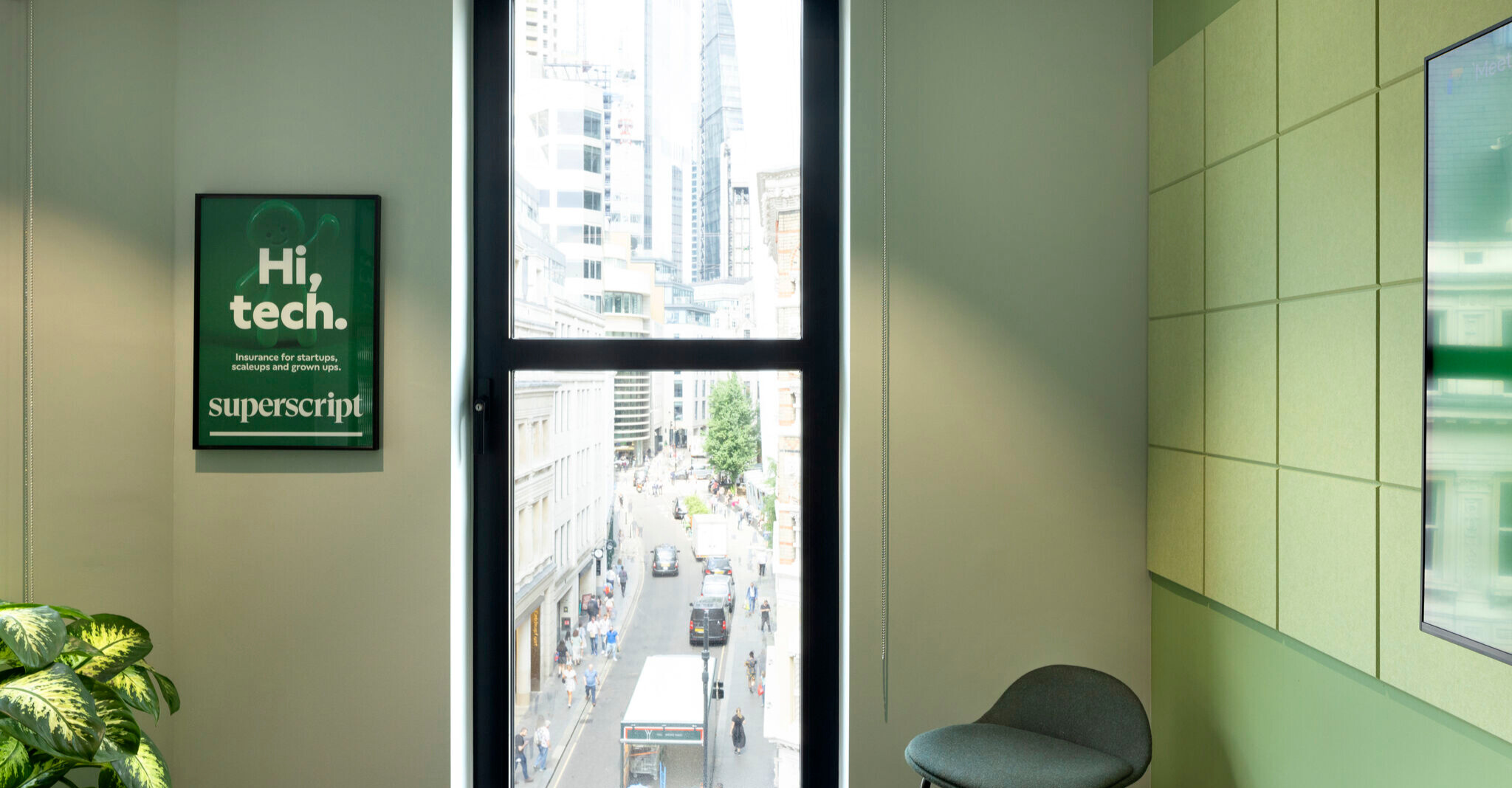 About Zinc

How was Zinc better than other referencing systems you've tried/doing the checks manually?
Zinc is transparent and very easy to track where candidates are, in the process of providing references. You have clear visibility when Zinc has contacted the referees provided. With other platforms they often don't include employment reference checks or you don't have visibility over how many times they've been requested to provide a reference.
Zinc's integration with Teamtailor is absolutely seamless. The whole platform is very user friendly from both an admin and candidate perspective. As the candidate, you can do checks whenever they are convenient for you. For example, if you don't have your educational certificate on hand, you can finish that check later and complete the other checks in the meantime.
What results did you achieve by using Zinc? How much time did you save?
The use of technology within the Zinc platform (such as Onfido for identity checks) has saved us an enormous amount of time! If we were to go with another platform, or alternatively, schedule video calls to verify the documents ourselves, it would be very time consuming. 
Have you had any feedback from your candidates about their experience using Zinc? 
From my personal experience as a candidate, it was very easy to use and it was comforting to know that I could track the progress and see where my background checks stood.
About Teamtailor
What attracted you to Teamtailor?
The customisability of the platform, particularly the career site. It is incredibly user friendly for both candidates and hiring managers, much more so than other ATSs I have used.
We also love the transparency! You can easily see candidate conversations since it's all in a centralised messaging system so it's incredibly easy to pick something up if someone is on annual leave or out sick. 
What are the next goals you'd like to achieve with the system?
Potentially leveraging analytics a bit more and maybe starting nurture campaigns.
What is your advice to others who might be considering Teamtailor?
Definitely go for it! It's important to just make sure everyone is on the same page of how best to use the system. With a lot of ATSs, they can do everything you want them to, you just need to put the effort in at the beginning in order to calibrate it to suit your business needs. 
Is there anything else you'd like to mention?
The integration with Teamtailor and Zinc is quite frankly effortless and requires minimal effort from the recruiter or member of the People Team to chase candidates or referrals once implemented.
The triggers in Teamtailor make it stupidly easy to get someone started on their background checks. By moving them to the background checks page it sends a link to the candidate to fill in all of the information needed for the background check.
As a regulated business, it's incredibly important that we have pretty thorough background checks and having a platform like Zinc makes that job as easy as it possibly can be!