We know it and everyone is talking about it: the talent war is here now!
With a booming labour market, many profiles have become scarce. Candidates are increasingly looking for meaning at work and companies must now more than ever, compete creatively in their recruitment methods to keep attracting talent.
🤔 How to stand out and attract candidates to apply and join your company?
🤔 Could the answer be in video games?
Video games represent an extremely important pool of talent since nearly 58% of French people are regular players, 48% of whom are female players!
The advertising agency, Dare.Win created a buzz around the world in the summer of 2018 for launching its "Join Party - The Fortnite Job Interview" recruitment campaign.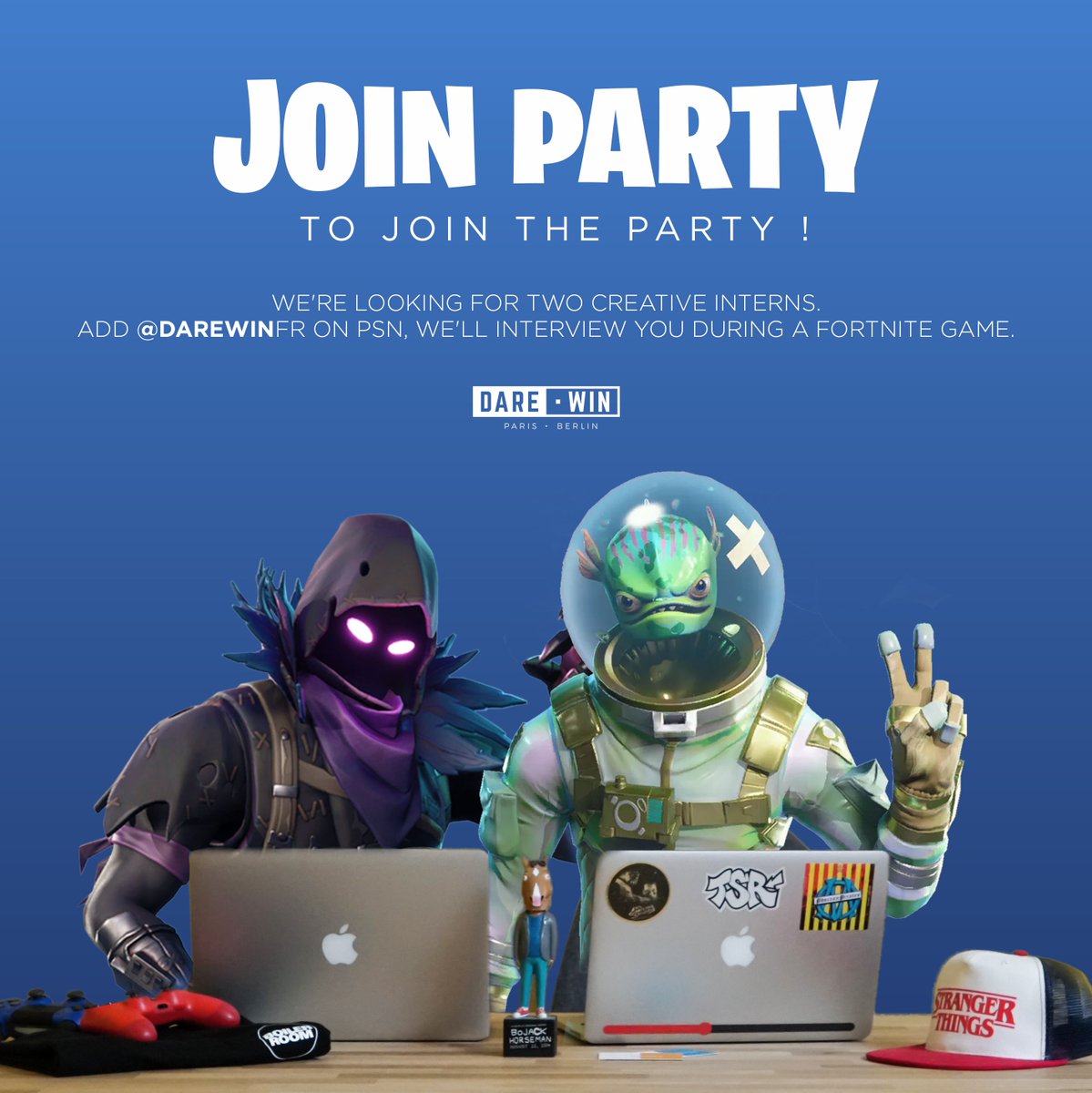 Their challenges were simple:
They needed to recruit two new creative profiles for the agency
They had a limited budget and very limited time to recruit
So far, it's the classic brief.
But then how  do you attract a maximum number of candidates with these constraints?
As a result, they came up with the idea of doing the interviews while playing  Fortnite, a game that was a huge phenomenon at the time. 
In order to avoid excluding people, they created an email address so that non-players could still apply.
Why was it a brilliant idea?
Improvement of the employer brand
They were able to stand out from their competitors by attracting 600 candidates via Fortnite in 10 days and 250 via email. This campaign greatly improved their attractiveness to their target candidates in a highly competitive market.
Improvement of the candidate experience
The benefits are not just limited to the company. Candidates have a lot to gain by having  more fun and a less stressful candidate experience.
The two happy recruits have also confirmed to the press and said that their interviews were more unifying. According to them, interviews are usually two or more people in front of the candidate, separated by a desk and asking sensitive questions. These types of interviews would allow you to get to know more about the candidate's personality, and to have a much more spontaneous and sincere discussion, since it leaves little room for ready-made answers.
Successful bet for Dare.Win: their recruitment campaign had created a buzz and generated 190 million impressions worldwide, which allowed them both to find their two stars but also to store other interesting profiles for the future.
So would the video game be the new way to pimp your recruitments?
Games could be used to meet different needs at different stages of the recruitment process:
To check the compatibility between the candidate and the team the candidate would join. For example, the game could be used for the top 3 candidates and to replace the cultural interview.


To be used as a business case. For example, a treasure hunt hidden in the code for developers


To measure the skills of the candidate: solo or team video games to show perseverance, resilience, time management, stress management. In short, many qualities appreciated in the working world.
Some companies are being founded to offer companies to use video games in their recruitment. The concept: watch candidates play video games.
The choice of game depends on the position and the profile sought.
This is the case of Skilleo,  born in 2020 and  currently offers two types of games to its customers who wish to do the candidate assessment part via gaming:
A team game that can be played either between candidates or with the operational team. It is the customer who decides


An individual game that measures personal skills such as rigour, stress management and perseverance.
For both games, winning is not evaluated, it is how you play that matters. You can win but show a certain selfishness or a strong ego that will not necessarily be appreciated by recruiters.
According to Guy Halfteck, CEO at Knack, games provide an infinite amount of data. "It's such a complex system that every millisecond of gameplay translates into hundreds of data variables," he said. "What you chose to do, what you chose not to do, how quickly you did things, how you changed your game over time - all of these behaviours help unravel abilities and personality characteristics."
The advantages of video games are therefore multiple. As demonstrated with the example of Dare.Win, it helps increase the attractiveness of the company by offering a fun experience, reducing test-related anxiety, encouraging spontaneous behaviour with a more subtle assessment that reduces bias, while revealing information about the candidate in action.
In this ultra-competitive market, it could be a good way to be attractive.
However, like any solution, it also has its share of disadvantages: time and apprehension.
Not the time of a game, which would be the same as the time allocated to an interview or a technical test, but rather the time to analyse the data, which to date is not instantaneous. Nevertheless, the computer vision and language recognition technologies that will allow the automation of analyses already exist. It is therefore only a matter of time before this break disappears. 
The apprehension comes from non-player candidates who may be afraid of this solution. However, in practice, performance on games is never taken into account, regardless of whether the candidate wins or loses his game. In addition, the games are very accessible, and the candidates get a learning time prior to the interview to get the best playing conditions.
With the emergence of Generation Z and Alpha, video games could therefore be a lever to attract them.