We teamed up with our partners Ubeya, to speak to HR hero Ashleigh Pinder, Managing Director at Xenia Recruitment, about her incredible work with an ATS and a WFM system.
Ashleigh is a qualified recruiter and has a wealth of hospitality and recruitment experience, having worked, managed and recruited for some of the biggest venues in the country. Running executive box levels at Twickenham, managing a 700+ cover kitchen at Wimbledon and providing staff for the Brit Awards are just a few fond highlights. 
Ashleigh now works at Xenia Recruitment, a UK-based events staffing recruitment agency, which she founded in 2021. Xenia are a great example of a family business that started small and expanded very quickly using HR technology instead of extensive resources. With only a few office employees, Xenia have successfully streamlined their recruitment and management processes with the implementation of Teamtailor's ATS and Ubeya's workforce management platform.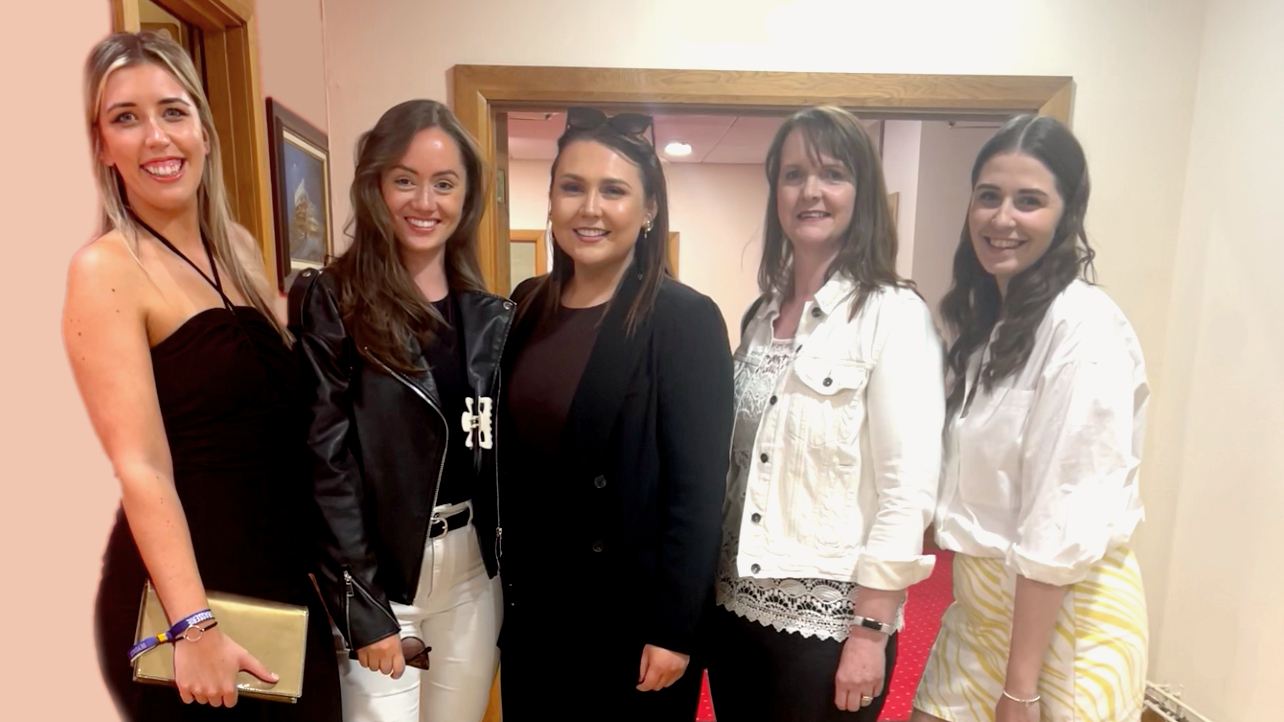 How did you first hear about Teamtailor and Ubeya and at what point did you realise you wanted to implement
both systems?
I received a message on LinkedIn from Ubeya but it was a while before I actually decided to do anything about it. Before I started Xenia, I worked for a staffing agency in London, using a very cheap system that I eventually took to Xenia. This system however wasn't the most efficient. During Xenia's first summer, we were in the office most nights until 11pm having to do everything two or three times over.
Right after that stressful summer, I got another message from Ubeya and this time I thought to explore the offer and I ended up loving it - it ticked all the boxes! After starting to work with Ubeya, I asked them about an ATS we could use. They suggested Teamtailor, which came up significantly cheaper than other alternatives and worked really well for us.
How would you describe your recruitment challenges at Xenia, prior to Teamtailor and Ubeya?
First of all, It was chaotic. I started the business on my own in May 2021. I wanted to keep costs as low as possible so I did everything completely manually, despite it being time consuming. We only had an invoice software with a payroll function, otherwise everything else was done using spreadsheets, physical forms and Facebook groups to post shifts.
What changed when you started using Teamtailor
and Ubeya?
Everything is now completely automated. The new candidates apply on Teamtailor, and we invite them for an interview through a Microsoft bookings link. We'll then send them a form that gathers all the details and once they've signed that, the data is automatically transferred to Ubeya and the payroll system. No manual work is required.
We had constant negative feedback about the old system and the application process. Compare that to now and I'm yet to have any complaints from an applicant about our hiring process.
What are the main reasons for choosing Teamtailor?
I really like how it flows. Not to mention that the Teamtailor logo is the same colour as ours too! Our primary target audience is students, who now want everything to be done instantly, so speed was a key factor for us. If students visit a career site and an application form takes too long, they just won't do it. We've seen an increase in applications because everything is so fast. 
I also really love the triggers that you can set up with Teamtailor. For example, we can automatically eliminate anyone who lacks a certain criteria, saving us so much time. Before Teamtailor and Ubeya, it would be very rare for me to stop working before midnight, but now I have so much more time - which I'm still getting used to!
When hiring students for temporary roles in hospitality, is there a specific way that you have to approach
your recruitment?
It's completely different if you recruit temporary staff. Candidates who want these jobs are usually people who are looking for roles to get themselves through university, or they want a bit of extra work on top of their full time job. It's not a career for a lot of our staff and that's why we try to approach candidates with a fun and easy application process.
As well as our career site, we have a lot of recruitment initiatives to push our brand out, such as two freshers' fairs and sponsoring university sports teams. Using Teamtailor means I can send a job link to a candidate and it's so easy for them to access on their phone and for us to communicate with them.
How was the implementation process? Was it easy getting your teams up to speed with both systems?
Both were really smooth. Ubeya was super easy because all I had to do was send over a spreadsheet and the team just had to download the app. Even candidates who were used to working with the old system were very happy to hear that we were changing platforms.
Have you seen any improvement in productivity since you started using Ubeya?
We've noticed a great improvement in filling shifts. When I place a booking on Ubeya, I fill it in about two minutes on average, if I'm not very selective with the candidates I send the booking to. This is the vast majority of bookings, regardless of the number of candidates required. That's how fast it is!
I think the most definite improvement was moving from manual forms to Ubeya. We had a lot of missing documentation, such as bringing the right to work in, or hadn't filled out the form properly. From an admin perspective, it's made us so watertight across the board knowing that people can't just move along that line without completing the full process, including uploading all the required documentation. The cherry on top is the fact that we don't have to manually chase candidates as Ubeya is automatically doing it for us. It's made the whole process seamless and much more productive.
What feedback have you had from other clients and peers on Ubeya?
Many clients asked me about our fill rate as they have noticed the improvement. Working with Ubeya has helped them not only because we can send names over faster, but we can also monitor their favourites and rebook them for future jobs. It helps us keep our clients and workers satisfied. 
Another thing our clients love is the QR code for clocking-in with Ubeya. One of our clients, for example, really enjoys it because they can place the QR code at the area of work, and know the workers can only clock-in when they arrive. It also means the managers don't have to find the workers when they arrive, either clock them in manually or make sure no one is missing. Everything is in the app. Also, when the timesheet is completely aligned with the system, we don't need to be chasing candidates for timesheets. A client of ours was blown away by the fact that the times are instantly in the timesheet. It's a game changer.
What do you like most about both platforms?
What I like about both systems is that there is full transparency over any improvements and both teams are always happy to listen to us and make changes accordingly. There are a lot of systems that may be reluctant to act on this and you just have to live with it, whereas both Ubeya and Teamtailor are very open to new ideas. I think the fact that both are always changing, is helpful not just for me, but for the whole team. If there's something that's going to help me, it'll probably help most other agencies.
With Teamtailor and Ubeya, I don't think I've ever experienced such user-friendly systems. We're a family business and my mum does the accounts and payroll. She's a bit of a technophobe and if she can use it so easily, that says a lot!
Without either in place, we wouldn't have achieved what we've achieved today and grown as fast as we've grown.
What can we learn from Xenia's story?
In conclusion, Xenia Recruitment's success story exemplifies the power of HR technology in streamlining recruitment and management processes. By implementing Teamtailor's ATS and Ubeya's workforce management platform, Xenia Recruitment transformed from a small family business into a rapidly expanding agency.
The shift from manual, time-consuming procedures to automated systems has revolutionised their operations, eliminating chaos and inefficiency. The user-friendly nature of both systems, coupled with the openness of the teams behind them, has contributed to Xenia Recruitment's remarkable growth and success.
Teamtailor and Ubeya have played a pivotal role in Xenia Recruitment's achievements and serve as a testament to the importance of having an integrated and harmonious ATS and WFM platform for businesses in the recruitment industry.
To learn more about Ubeya, click here.